CM Led Projects
Cal Poly solar-powered refrigeration sponsorship  12.22.21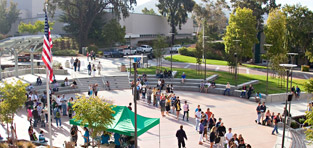 Image Caption: use Shift+Enter to wrap text to 2nd line
Caption ipsum dolor images spans the width of image then
bumps down to the next line: calibri bold 12 pt.
Learn by Doing Together: Tackling Energy Inequality
(for a printable flyer, click here)
Introduction
The Navajo Nation is a Native American reservation spanning over 17,000,000 acres and including parts of northeastern Arizona, southeastern Utah, and northwestern New Mexico. Of the 173,000 residents in Navajo, over a third of them (60,000 people), do not have access to electricity. Heart of America (HOA), a nonprofit focused on educational equity, and SOLV Energy, the largest solar contractor in the United States, have been tackling these problems of energy and education inequality head-on. They are dedicated to working with the indigenous peoples of the Navajo Nation to provide vital electricity to homes. The Lightmakers Project started in 2019 with the goal of providing solar-powered electricity to 43 homes in the Navajo Nation at no cost to the owners, and has grown from there. In the tumultuous times of COVID-19, they are committed to aiding both electrical and educational needs, providing resources to help children adapt to at-home learning. Most notably, they have facilitated this by closing the gap of technical support necessary for students to successfully learn virtually.
Solar-Powered Refrigeration project
Cal Poly is partnering with HOA and SOLV Energy to continue their impact in the Navajo Nation, building off the previous Lightmakers Project to install solar-powered refrigeration systems in homes. A group of undergraduate students from multiple disciplines (Construction Management, Electrical Engineering, Mechanical Engineering, Political Science, and Graphic Communications) will collaborate under the guidance of SOLV Energy, HOA and Cal Poly faculty to develop a project that makes a lasting impact in the Navajo community. Their work will include: analyzing energy demand, designing the solar-powered refrigeration system, installing the system on site, navigating material transportation obstacles, creating user manuals in the native language, practicing solar system installation, providing family education materials, researching government support to scale the impact in the future, and raising awareness of the inequalities which the Navajo people face.
This student collaboration with HOA and SOLV Energy is just the beginning. Next spring, the project team will travel to the Navajo Nation to install the solar-powered refrigeration systems alongside Navajo community members. This project brings together students of diverse areas of study to make a social and environmental impact that expands Cal Poly's philosophy of "learn by doing," to "learn by doing together."
BENEFITS
This project is an invaluable opportunity for students who are passionate about energy inequality. They will further their education, gain professional experience, and demonstrate their abilities to apply "book knowledge" to "real life" practice. The most obvious direct benefit for students is a better understanding of the potential of renewable energy and the many facets associated with the successful execution of a renewable energy project. Opportunities to work on real projects and to serve the indigenous communities will give Cal Poly students a competitive edge as they are looking for a career path in the renewable industry.
Sponsorship Opportunities
We invite you and your organization to become a sponsor of the Cal Poly Solar-Powered Refrigeration Project in the Navajo Nation. Your sponsorship will be used to purchase the materials for the system and help us offset some costs associated with the trip for installing the system. The remaining funds will be reinvested to improve the system design and develop future service-learning renewable energy opportunities for Cal Poly students.
Please review the sponsorship opportunities outlined below and let us know how you want to sponsor this project. We are confident you will find a level of sponsorship that will be comfortable for you and your company as well as beneficial for Cal Poly students and indigenous communities.
Sponsorship Levels
All sponsors are invited to attend a project celebration event at Cal Poly in April.
Mustang level sponsors - $10,000+
Company logo included in the team apparel

Company logo included in the project flyer

Company booth at the project celebration event

4 tickets for the project celebration event

Company name included in the various publications
Gold level sponsors - $5,000
Company logo included in the project flyer

Company booth at the project celebration event

4 tickets for the project celebration event

Company name included in the various publications
Green level sponsors - $3,000
Company booth at the project celebration event

4 tickets for the project celebration event

Company name included in the various publications
Individual sponsors – $200
2 ticket for the project celebration event
Related Content